Story 3/3
Custom Filters Will Differentiate Your Product!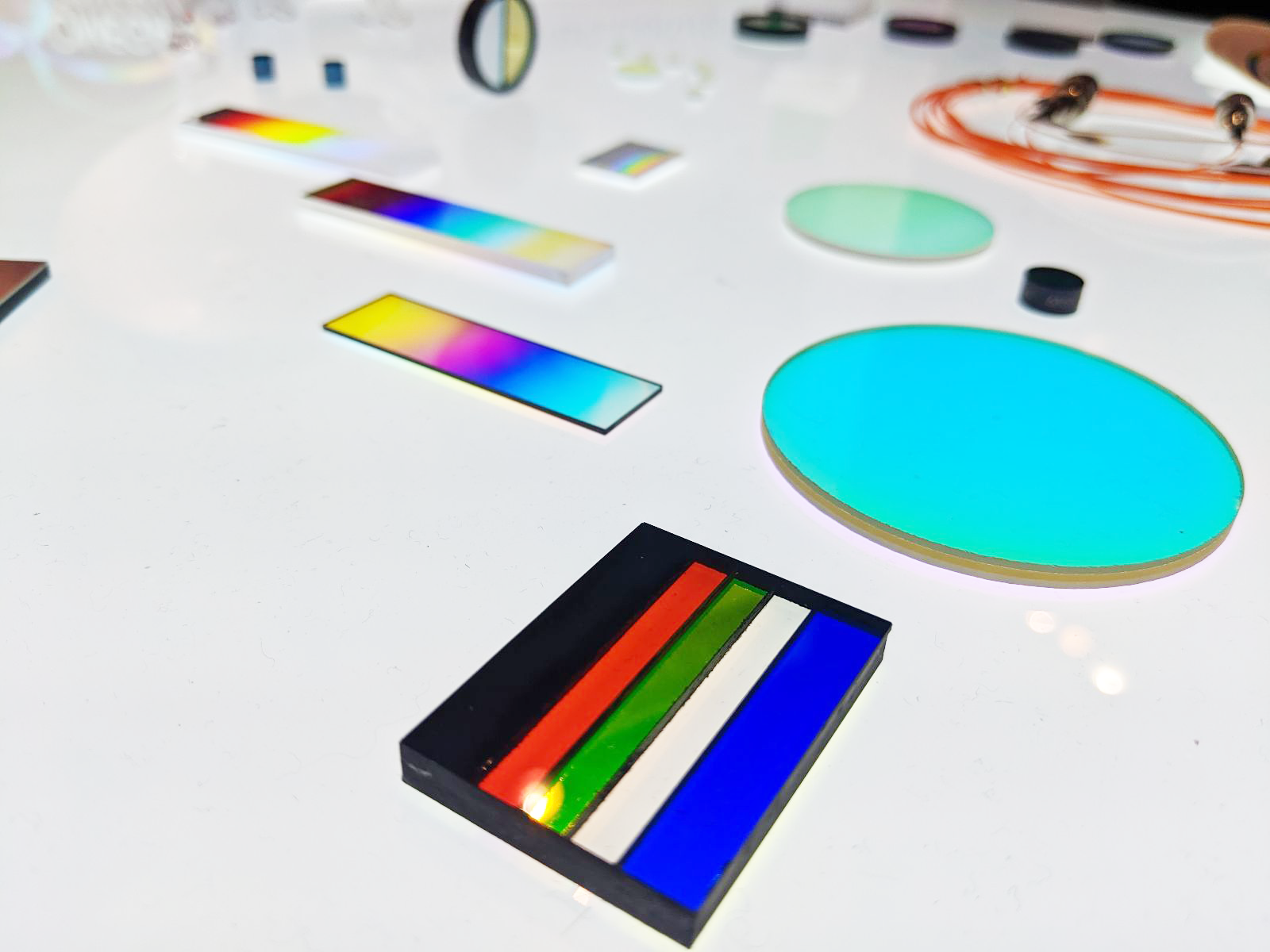 Omega has the expertise and tools to develop a filter that will maximize the performance of your instrument. Our in house optics shop can provide you with custom sizes, shapes and substrates. We offer a variety of filter types including bandpass, narrowband, longpass, shortpass, rejection band, beamsplitters and mirrors in any of the following configurations:
Protected & Surface Coatings
Wavelengths: 190nm – 2500nm
Substrate Size: 2mm– 200mm (ask about larger sizes)
Filter Thickness: 0.2 – 50 mm
Substrate Materials: BK-7, Borofloat, Fused Silica, Sapphire, Germanium, Silicon, colored glasses
Omega can provide filter expertise for your project at every step of the way. We have a team of engineers that can work with you to determine the best set of specifications to meet your performance and cost goals for your application. We've worked with thousands of customers, providing more than 6 million filters in a variety of applications from the prototype stage all the way to high volume production. Whether you need 1, 25, 100 or 5000 filters, we can easily supply the filters you need.
Call us at 18022617300 or email sales@omegafilters.com for a custom quote!