Our Senior Electro-Optical Engineer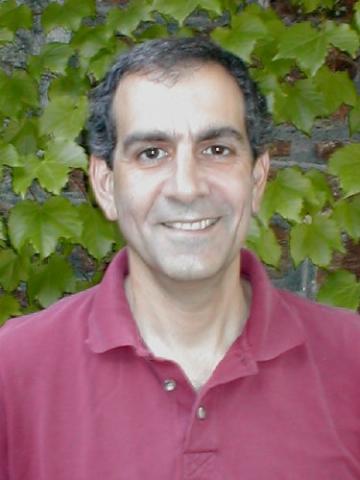 This month we'd like to spotlight Mark Ziter, our Senior Electro-Optical Engineer. Mark has been an incredible asset to our company for many years and continues to embody our company's dedication to innovation. The projects Mark has worked on and describes in this interview have become staples in the field and he shares a great piece of advice for all young professionals - in and out of the optics industry. Let's get started!
What does a typical day as the Senior Electro-Optical Engineer look like?
I interact with our customers' technical people to establish the optimal filter solution for their specific application and then develop and quote detailed spectral and physical specifications. Once an order is taken, I develop a detailed manufacturing plan to achieve the quoted performance.
What led you to work at Omega Optical?
After getting undergraduate and graduate degrees in electrical engineering and electro-optics, I had been working in the Boston area designing high power industrial lasers and laser systems. The company I was working for moved to Nashua, New Hampshire, so the time was right to move back home to Vermont. I called Bob Johnson, whom I had known since I was in high school. He needed an engineer and I needed a job.
Why did you choose to work at Omega Optical over other companies?
I am extremely lucky that, in my home town, I am able to work within my specific field of expertise.
What is your favorite part about working at Omega Optical?
I've enjoyed working with an interesting and diverse group of high caliber individuals.
What has been your favorite project that you worked on at Omega Optical and why?
It's hard to pick a single project. The ones I've enjoyed the most have involved digging into a performance issue that a customer was experiencing with their system and coming up with an elegant filter design that solved it. One that comes to mind was a customer who was trying to reduce the variability in the output of their blood gas analyzer. They sent us an analyzer that I got to play with for a week, determining the impact of filter characteristics on the system performance. In the end, we were able to exceed their performance goals.
What is one fun memory you've made while working at Omega Optical?
Years ago our team was a big proponent of cellular manufacturing. We were working to reorganize the company into manufacturing cells. We knew of a forklift factory in Green, New York that was organized in cells. Somehow, we managed to convince a forklift salesman in Boston that we were in the market for a fleet of forklifts, and this poor salesman chartered a plane and flew a bunch of us out to Green for a factory tour and a catered lunch. That was fun.
What is some advice you have for those pursuing a position in your field and/or at Omega Optical?
This advice applies to any field. Keep your eyes open and pay attention. Let your acquisition of knowledge extend beyond the defined responsibilities of your job. The more you understand about how your role in the process interacts with the roles of others, the better you'll be at your task and the more valuable you'll be to the entire organization.
What is your favorite activity to do outside of work?
I cycle thousands of miles each year.
Thanks again to Mark for all of his hard work and dedication to the Omega Optical team - we would not be the same without him!
Want to learn more about working for Omega Optical? Check out our recruitment flyer or contact us to see if Omega would be a good fit for you!
Subscribe now to stay in our orbit and get notified about December's Employee Spotlight.