Omega has a long history of supplying filters for a range of combat applications - from training simulators to surveillance, autonomous vehicles to wearable night-vision goggles - each has unique requirements and specifications. Omega is fully equipped with testing equipment including thermal cycling, heat & humidity cycling, salt fog and spray, and abrasion testing.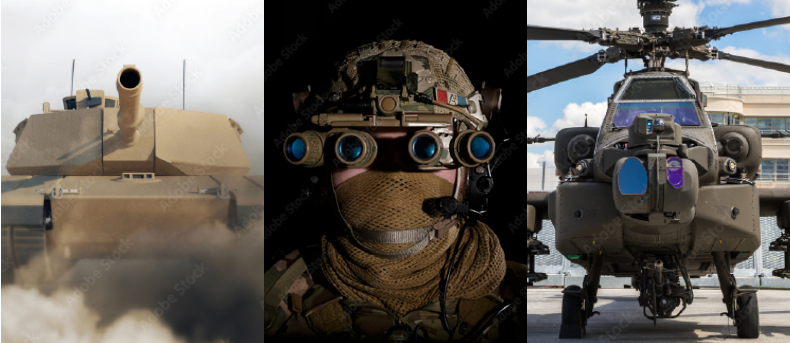 Applications:
Omega also has experience in free-space laser communications for both military and commercial customers. Read more about it on our Low-Earth-Orbit (LEO) page.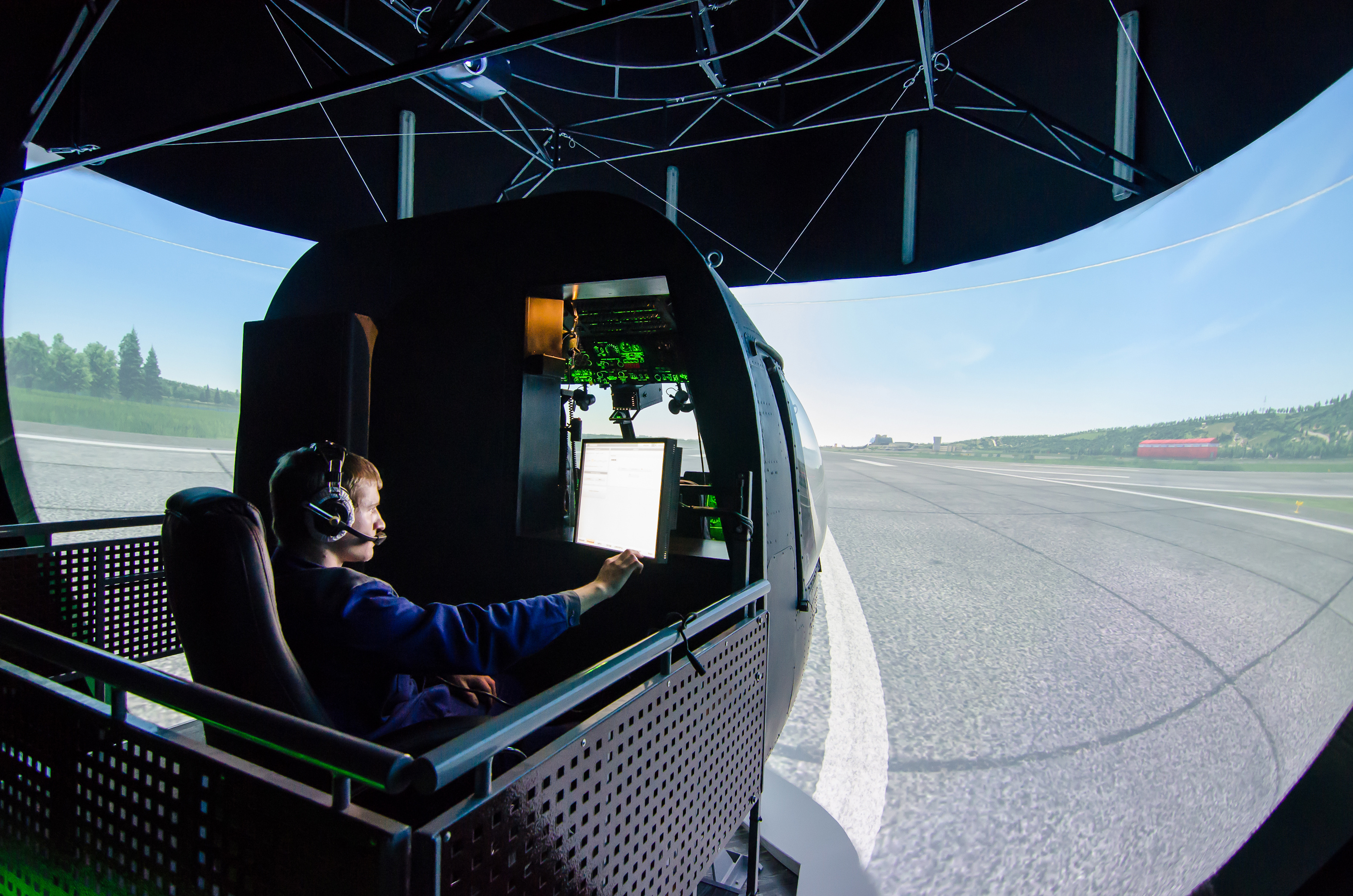 The high-tech nature of modern warfare requires extensive training in simulated environments. The environmental parameters of a simulator are typically well-controlled, but the filters used in the system must be free of unwanted reflections and aberrations to most closely mimic "real world" applications. 
Simulation projects include:
Flight training
Navigational training
Autonomous and guided vehicle training
Night vision goggle (NVG) training
The filter above is used to combine and balance the spectral output of a simulated environment so it more closely matches what is seen in the real world.
While Omega focusses on the more complicated manufacturing of bandpass and notch filters (rejection bands) for these applications, our sister company, EMF corporation, has mastered the art of coating the large (>2m) reflective optics required for many of these display applications.
Contact us about your simulation project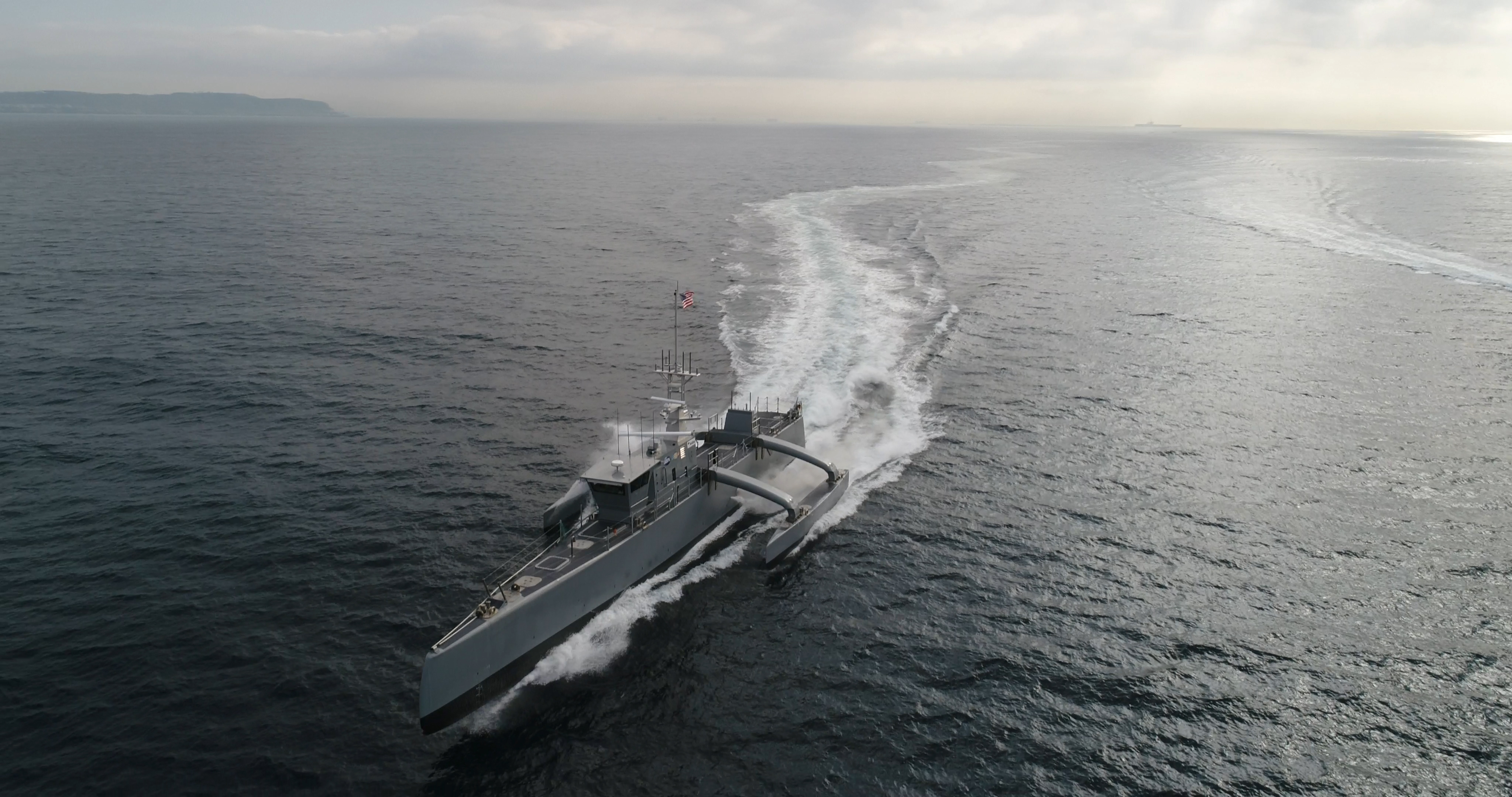 Vehicle-mounted systems (including terrestrial, air, ship, underwater and rail) tend to have fewer size and weight requirements than wearable or satellite systems. They often require extreme durability to salt, water, high and low temperatures, and abrasion, especially when used as the windows on a sealed instrument. We specialize in coatings designed to perform in the UV-NIR wavelengths (< 5000 nm)
Example projects include:
Precision bandpass filters and linear variable filters for intelligence, surveillance and reconnaissance missions in aircraft and drones
Specialty windows incorporating transparent heating elements, transparent ESD properties and hydrophobicity
Laser rejection bands (notch filters) to protect personnel and instruments from laser-interference
Military and commercial LiDAR projects for autonomous vehicle guidance
Our partner, EMF, with its large-scale-coating capabilities, has produced specialty windshields for heads-up displays in armored vehicles and aircraft, and they have the unique capability of producing Rhodium mirrors for the most extreme environments.
This filter enables the autonomous system to "see" through fog and dust to maneuver to its destination. Shown here is the model spectrum in blue and the measured spectrum in orange. Our automated deposition systems provide excellent lot-to-lot reproducibility. 
Contact us about your latest project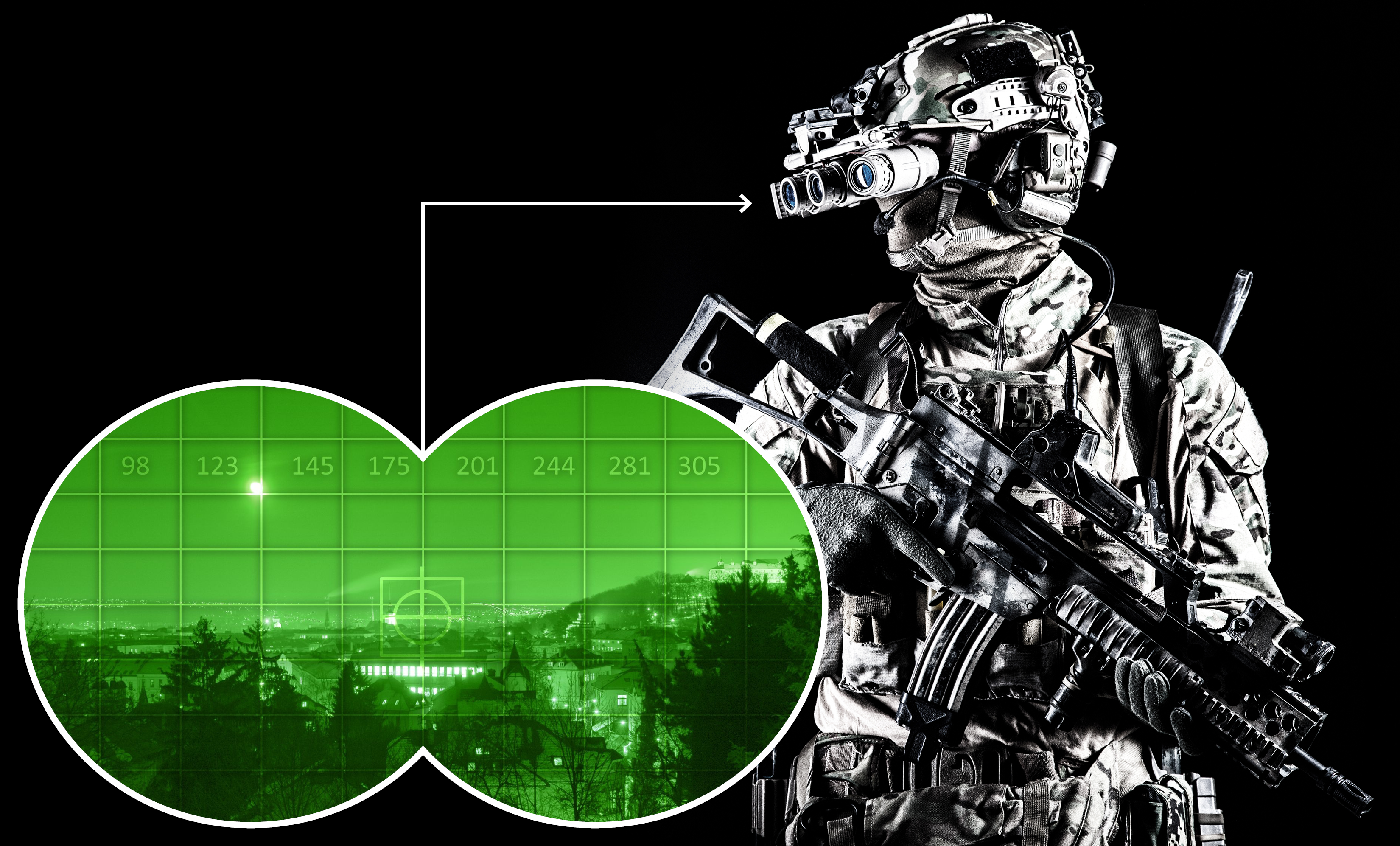 The modern soldier has to carry a lot of gear. Besides the extreme durability described above for the vehicle-mounted components, the wearable products have to be small and lightweight while performing at the highest level.
Omega is no stranger to weight-saving strategies as a long-time supplier of LEO and space projects. Our engineers have several creative ways to cut the weight and complexity of systems, including combining optics and reducing the size and thickness of optics and geometric optimizations of the system. Our partner, EMF, also brings expertise in coating plastics for even greater weight reduction.
 

Omega has perfected the art of anti-reflecting Silicon in the NIR for NVG and laser applications. The throughput of the optic increases dramatically with an Omega coating (blue trace).
​​​​​​
We supply the specialty coatings used in scopes and sights and have been involved in many laser-ranging and targeting and NVG projects. Our partner, Spectral Systems, a custom IR optics manufacturer, also figures heavily in the night vision and thermal imaging space. Further, EMF has extensive experience in coating these sensitive IR materials to improve their durability and longevity with diamond-like-carbon (DLC) coatings. Working together, our three companies can provide most of the optics in NVGs.
Contact us about your wearable project