Sort, Set in Order, Shine, Standardize, and Sustain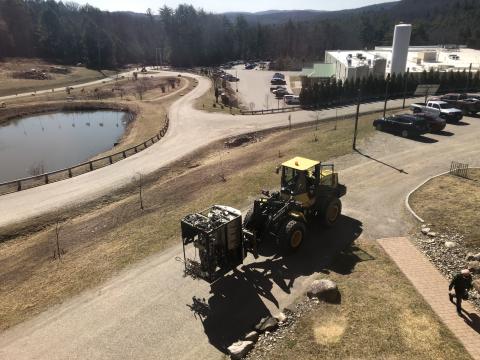 Here at Omega Optical, we care about all types of systems – not just the ones that involve filters. Having an efficient, timely, and collaborative business framework has always been a priority of ours – but did you know we can break this system down to five simple concepts? Today we will be talking about the five S's we deal with here at Omega Optical; Sort, Set in Order, Shine, Standardize, and Sustain.
Introduction to the 5S's
The 5S's is an organizational strategy that derives from the Toyota Production System (TPS) and has become a key component of making sure products go where they belong and are in the best possible condition. These five components have always been the foundation here at Omega Optical, but in recent months, we've made a stronger commitment to the 5S's than ever before.
What does each S stand for?
Sort
The first step of our system – sorting – involves collecting and assessing all tools, materials, and equipment, to determine purpose, frequency of use, necessity, and more. By compiling all the necessary items and taking the time to analyze them as a unit, companies are able to more accurately conclude values and remove clutter. Items that may not have a definitive purpose may be discarded or set aside and labeled appropriately, so that it may be reassessed at a later date.
Set in Order
The necessary items are now organized based on an array of different categories – where and when the item is used, who uses it, how much space it takes up, if it should be grouped by material/product type, and more. This step prioritizes minimizing waste and sets the company up for the next three steps in our system.
Shine
Who doesn't like a little bit of sparkle? Omegans understand that the foundation of organization is cleanliness. Within the 5S system, all workers take an equal responsibility in keeping the workspace clean and ensuring regular maintenance stays up to date.
Standardize
We've all cleaned our cars and promised not to let them get as messy in the future. But what happens within the next few weeks? Our passenger seats are full of fast-food wrappers and receipts. A major aspect of the 5S system is standardizing these cleaning and organizing practices so that they become routine. Many companies will use schedules and checklists to make sure regular maintenance is maintained and, when small tasks are shared by all employees, these procedures can be done effectively and habitually.
Sustain
Sustaining the 5S model is a long-term, evolving process. Companies must do the work to remain organized, update procedures, and engrain the five steps into their company's culture. While each step of the process is independently important, companies that truly embody what the model means are able to indecipherably weave the 5S into every aspect of their organization. For us here at Omega Optical, we've proudly adopted both the processes and values of the 5S model and are working to improve customer interactions on the daily.
Interested in hearing more about how Omega Optical utilizes the 5S model? Feel free to reach out to our sales team today or check out our website for more information.