Our Quality Assurance Technician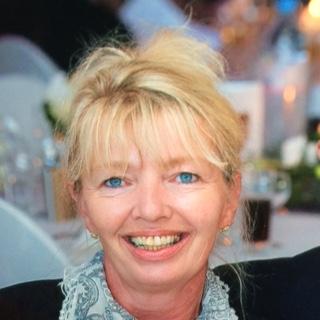 We can assure you that this month's Employee Spotlight is more than deserving. Doris Winslow, our incredible Quality Assurance Technician, has been with the company for several decades. Her keen eye during the inspection process and passion for the optics industry has made her an irreplaceable employee here at Omega and we don't know what we would do without her. Read on if you want to learn more about Doris and her incredible career - from studying in Germany to working on projects for NASA.
What does a typical day as a Quality Assurance Technician look like?
As a Quality Assurance Technician, I inspect all incoming and outgoing products to ensure they meet specifications. When issues arise we try to find the cause and a resolution. When time permits, I am able to help in other areas. This is because of my 30 years of experience working in a variety of positions within the company.
What led you to work at Omega Optical?
My schooling was primarily as a third-year nursing student in Germany. After getting married to an Air Force member in Germany, we moved to the US. I spoke very little English, so this became my challenge; to speak and understand the language so that I could pursue a career. Omega was willing to take a chance with people that showed a desire to learn and train us to be a part of their culture.
What is your favorite part about working at Omega Optical?
Learning more about the science and applications of the products we make. During my career, I was able to work in many departments. This allowed me to better understand the entire process of creating our filters. That is what makes the job interesting.
What project has been your favorite at Omega Optical and why?
As a member of the Astronomy Team for nearly 10 years, I was directly involved in the development and completion of projects for the Hubble Space Telescope and the Martian Rover. It still amazes me when I see the pictures from these devices and think that I had a part in making the products that made them possible. It was a real treat when the engineers from NASA and JPL came with their secure briefcases to pick up the filters and talk with us about the development of the next-generation rover, Perseverance.
What is one fun memory you have made while working at Omega Optical?
In my early years at Omega working with the Astronomy Team in the old church, we became a family. I remember when we all got together on weekends before Christmas to enjoy each other's company and made a stained glass window of the old church to give Bob Johnson (our Founder) for Christmas. It was great to spend time with friends and colleagues.
What is some advice you have for those pursuing a position in your field and/or at Omega Optical?
Learn as much as you can in other areas of the company to understand your part better.Ask a lot of questions, because this field of optics has a lot more going on than just cleaning and configuring filters. It makes your workday more interesting and enjoyable when you understand more about the product.
Thank you Doris for sharing your story and advice! We are so proud of Doris and the entire Quality Assurance team for making sure our products meet and exceed your expectations. Interested in learning more about how quality factors into every stage of the manufacturing process? Check out our latest blog post here.
Have questions about any of our products or processes? Contact a member of our sales team today - they will be more than happy to help!