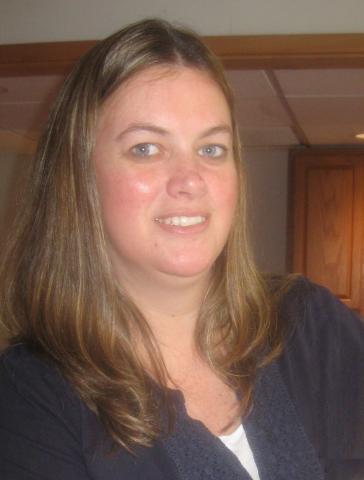 Please join us in giving a big round of applause to one of our key OEM sales account managers, Laura Cutter. Laura has done it all here at Omega, from running machines to helping customers find the perfect filter for their design. If you have a question about filters Laura is your gal!  She has been at Omega for 28 years, longer than any other salesperson on our team. Anyone who has had the pleasure of working with her will tell you she is kind, driven, and always there to lend a helping hand. We couldn't do it without you Laura! 
What does a typical day look like?
As an account manager I spend a good portion of my day assisting customers by answering questions and helping them solve complex issues. The other portion of my day is spent processing orders, setting up quotes, and following up with customers.
What led you to working at Omega Optical?
After graduating from Keene High School, I worked at Multi-Med assembling medical supplies. After 4 years there I received a job offer through a temp service assembling flashlights at Bridgeport Metal. I had been doing that for 3 months when I received a job offer from Omega, that was back in 1993 and I have been here ever since.
What is your favorite part about working at Omega Optical?
I enjoy working with my customers, I have been able to work with some great people and I have really enjoyed developing good relationships with them over the years.
What have you learned since working at Omega Optical?
When I first joined the Omega team, I knew nothing about filters or what can be done with light. It has been so interesting to learn all the ways you can block, transmit, polarize, and even split light.
What has been your favorite project and why?
When the 1st Helios system was installed, I was able to work with Leybold and I got to learn how to run the system, it was the largest and most advanced system I have ever run.
Do you have any good stories about Omega?
When we were working on a 3D projection project, Omega's founder, Bob Johnson rented out the Latchis Theater in Brattleboro and invited all the Omega employees as well as their families to see the newest Star Wars movie. It was so much fun!
What is some advice you have for those pursuing a position in your field and/or at Omega Optical?
Listen, learn, and have fun! Always remember there is no such thing as a dumb question.
What is your favorite activity to do outside of work?
Spending time with my husband, daughters and 2 grandchildren.
Final Comments?
Live life to the fullest and never take anything or anyone for granted.