Senior Production Planner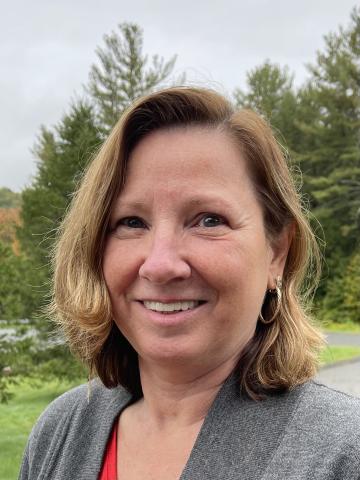 As a long-term (36-years!) Omega employee, Diana has worked in many different departments which helps her in her role as Senior Production Planner. She helps keep products moving quickly and efficiently throughout the factory and has seen Omega grow significantly through the years.
What does a typical day look like?
I'm responsible for dating and scheduling all sales orders and shop orders. I get the shop orders to each department and move work from one department to the next. A typical day for me starts with finding the right engineer to make an MCS (manufacturing control sheet, if needed), figure out if we have material on hand or if it needs to be purchased or made in house. Then I figure out the date that we can get the sale completed and make all of the shop orders. I make sure all shop orders are released to the departments that need to make the product and move them from one department to the next so the work flows quickly. If a product is rejected or if we are not getting enough pieces from that shop order I need to make a new shop order and get it to the floor. I work with everyone in manufacturing to answer their questions and try to help them out when I can. My typical day is usually very busy and can be stressful at times.
What led you to working at Omega Optical? 
A friend was working at Omega Optical at that time. She told me about Omega and helped me get the job. I had to be interviewed by everyone (about 20 people) at Omega as that is how they did it at that time. I chose Omega because it looked like it was a very interesting company, I liked the fact that it was in a church and you got to set the hours you wanted to work. I liked the fact that the work was very challenging and you got to learn a lot. I have learned so much about the science and applications of the products we are making. I have worked in many departments as the company has kept growing. 
What has been your favorite project and why? 
The stock program. When the stock program was first started in the late 80's, they needed someone to manage and shoot all of the runs (make the filters). So they asked me if this was something I would like do. I agreed. It took a lot of work to build the program. Those early stock parts were protected soft coatings. I was just shooting the soft coating runs. Later, I learned how to shoot the oxide coatings. I enjoyed doing this- I learned so much about making filters and what goes into building a filter.
Do you have any good stories about Omega?
I remember back in the older days when we were just starting at the building down on lower Main Street. We decided to do a Halloween party and make a haunted house in the boiler room. So a bunch us got together and and made a haunted house for all of the employees' kids. We all had a great time.
What is your favorite activity to do outside of work?
Walking and working out when I can.