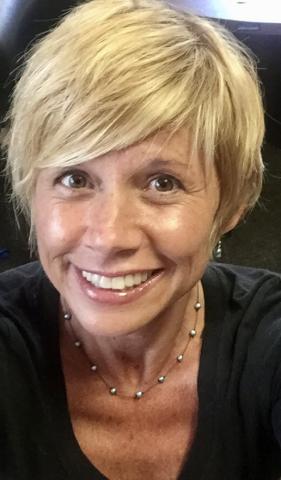 This month we are featuring Jennifer LoCascio, our Human Resource Manager! Jen has been leading the Human Resources department for several years, during several periods of expansion and our new acquisition of Spectral Systems. She is always ready to jump in to lend a helping hand or to give friendly advice. From recruiting to onboarding, Jen keeps Omega moving forward!
What does a typical day in Human Resources look like?
No day is the same in Human Resources which is part of the appeal for me. HR can be the unofficial psychologist, event planner, peacemaker, lawyer, and policy maker all in one day!
What's your background?
I relocated from Westchester County, NY to Southern, VT in March of 2008 to be closer to my family who had relocated from NJ several years before that. Coming up to Vermont on the weekends before moving here was the catalyst. I often disliked leaving Vermont on Sunday evenings to return to NY's craziness. While living in NY most of my professional experience involved Human Resources and Administration. A majority of my professional experience began in 2003 when I was asked to be part of a 4 person start-up founded in 2003, Ivy Rehab. It was positioned as a rapidly growing network of best-in-class outpatient physical, occupational, speech and ABA therapy clinics in the Northeast with backing from private equity partners including members of the NY Giants - who often visited the clinics. My educational experience includes attending Pace University in both Westchester and NYC where I studied Business Communications at the Lubin School of Business.
Why did you choose Omega?
I recall the day of my first interview at Omega Optical and driving up the road to the campus- I was in awe at how beautiful it was and I decided at that point I wanted to work here. The interview went well with the Leadership team at the time and Evelyn McLean, HR Manager (now retired) was so warm and welcoming! She also had relocated years ago from they NJ/NY area so we had a lot in common.
Do you have any stories about Omega you'd like to share?
While out on a walk alone behind HVP, I ran into a huge bear! Since there aren't many bear where I came from - I was scared to death and ran all the way back to the office shaking like a leaf.
What do you do outside of work?
Swim, go to concerts, shop, and relax.