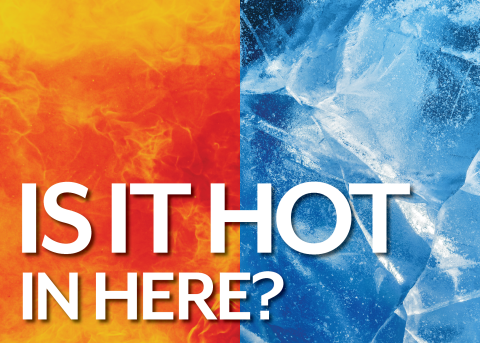 Thin film optical filters can reversibly shift off of their nominal wavelength for multiple reasons, the chief among them is angle of incidence, but the second most significant is temperature.  For filters in well controlled temperature environments, like an open air mounting in a laboratory, or filters with wide bandwidths or gentle slopes, the temperature effects on a filter are generally negligible.  However many filters have much higher temperature excursions, such as those used at cryogenic temperatures, or used on automobiles or aircraft, while others have very narrow bandwidths or steep slopes which tend to be more sensitive to temperature. For temperatures below about 125 C, wavelength shifts are fully reversible.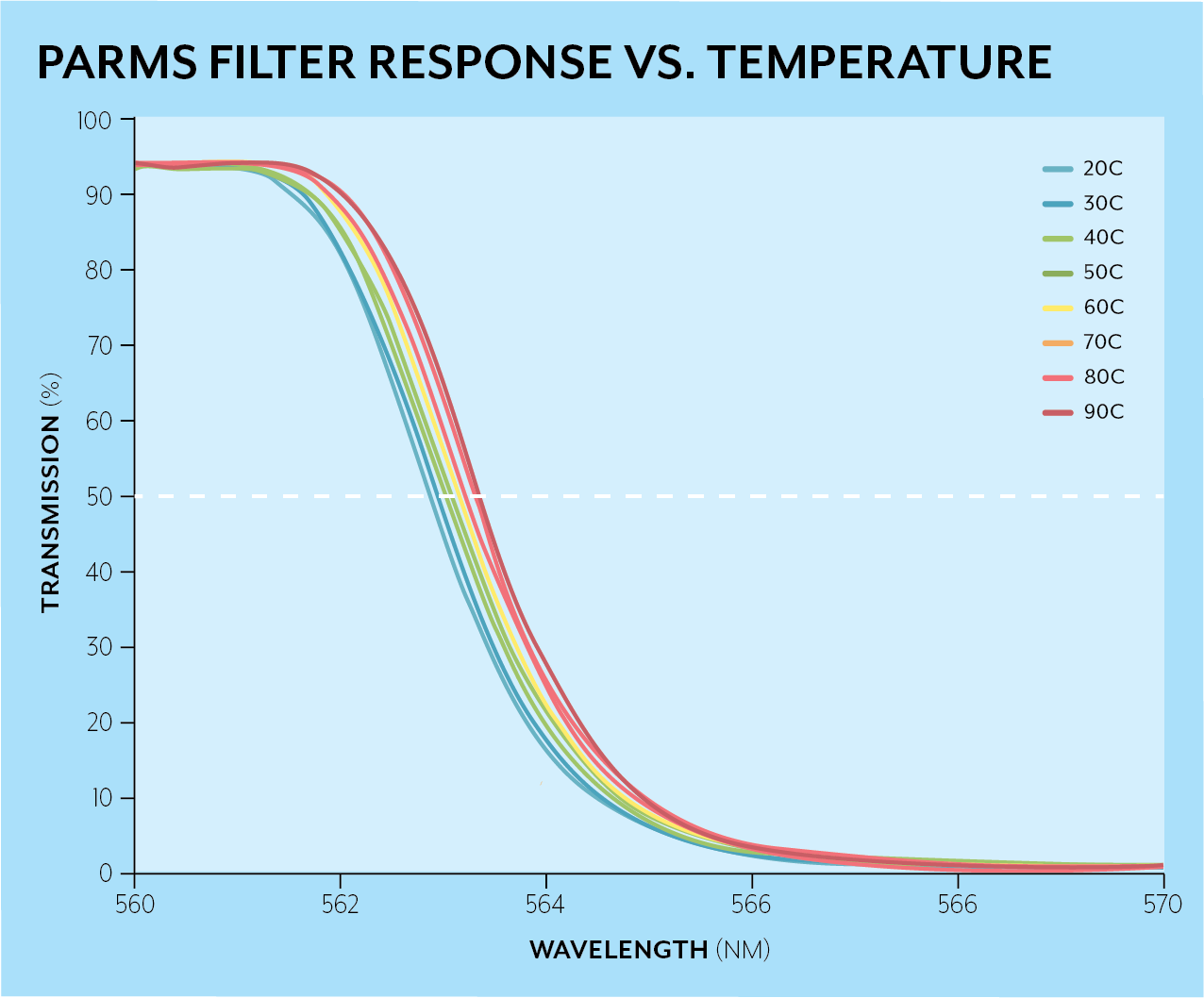 Different material sets, and different deposition methods can lead to very different rates of change with temperature.  This is caused by multiple factors, including the coefficient of expansion (CTE) of the coating materials and the amount of densification the coating receives from temperature and ion assist during deposition.  Above is a fairly standard PARMS (plasma-assisted reactive magnetron sputtered) coating, which has strong plasma assist during deposition and is well densified.  These types of coatings tend to have wavelength shifts with temperature of about 0.007 nm/C in the visible.  Below is a typical protected coating, which is deposited at relatively low temperature and without ion assist.  These type of coatings have wavelength shifts with temperature of 0.014nm/C in the visible.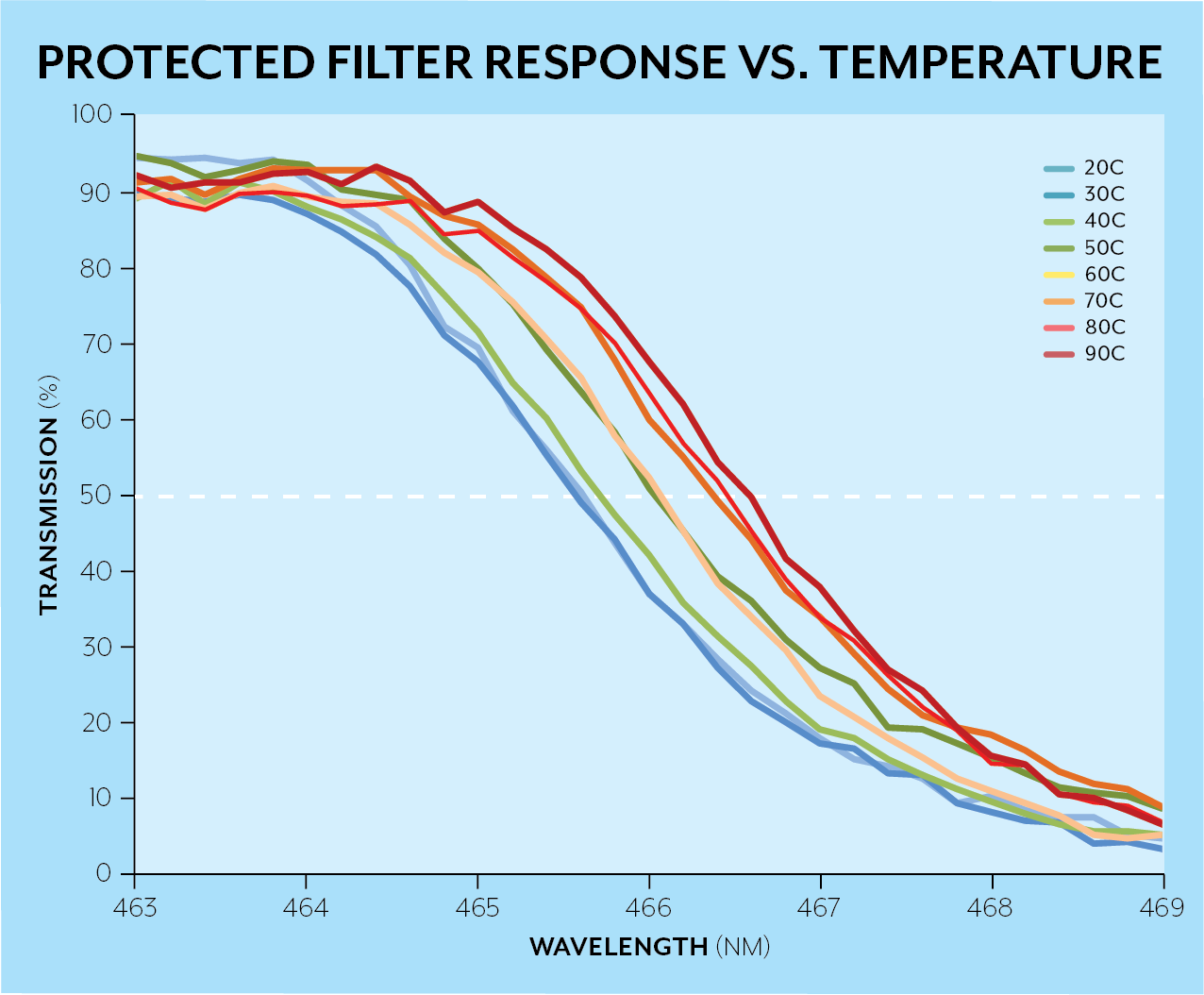 Different substrates can also affect the temperature dependence of wavelength performance. This is because the temperature shifts have to do with the difference of the CTE of the coating in relation to the substrate.  Even though PARMS coatings already have a very low temperature shift, they can be further reduced by careful choice of substrate. Below are graphs of edge shift versus temperature on two different substrates from the same run. The temperature dependence of the coating varies drastically between them because of the CTE difference in the glass substrates.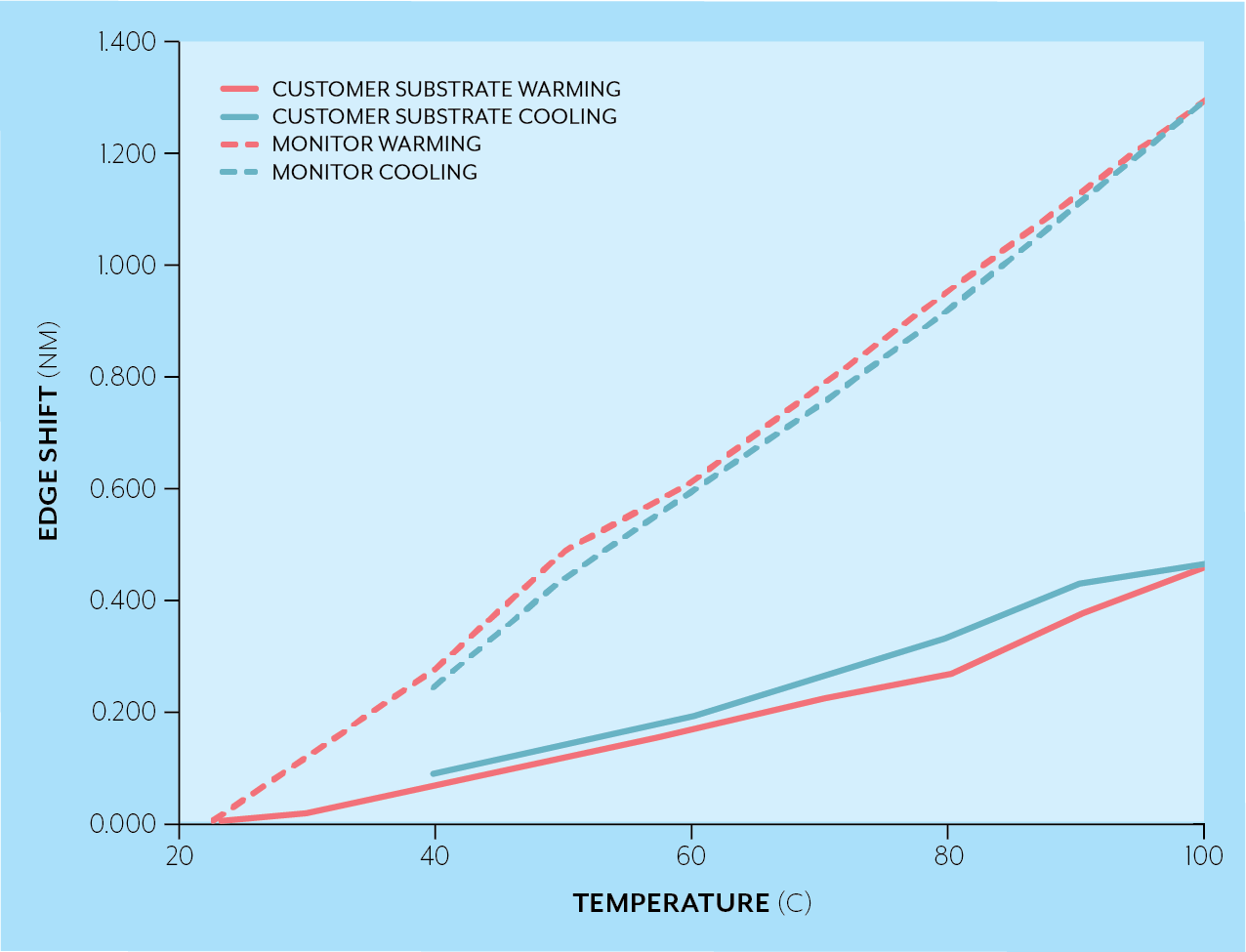 As temperatures get very high, 125-550 C, irreversible annealing shifts occur in the thin-films. Omega recently presented a paper on this at the Optical Interference Conference in Whistler, BC Canada. Contact us to request a copy of this paper when it becomes available. At even higher temperatures (>550 C), phase transitions begin to occur in the films, causing an increase in scatter within the films and a decrease in performance. If you have a very demanding filter, or plan on using your filter in an environment with large temperature excursions, then it is worth discussing this with our sales team so that we can help you get the right filter for your demanding application.