In 2015, Omega Optical launched the RapidBand and RapidEdge program. This innovative approach to filter manufacturing allows customers to specify bandpass edges using an air-spaced filter design. The individual Longpass and Shortpass edges are fit together in a 25 mm ring assembly.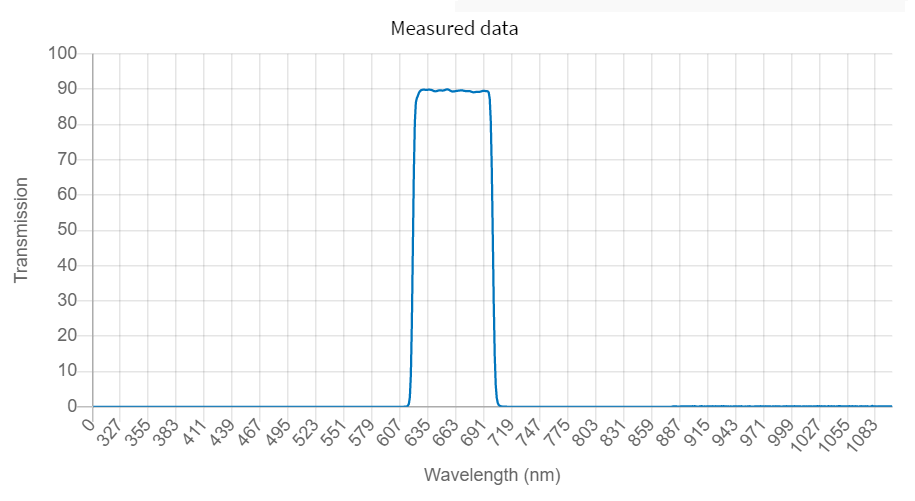 RapidBand and RapidEdge nomenclature
RapidBands are named as follows- RPB(longpass)-(shortpass). For example a bandpass created from a 530nm LP and a 600 nm SP would be named RPB530-600.
RapidEdges are named as follows- RPE(wavelength)LP or RPE(wavelength)SP. For example, a 550LP would be called RPE550LP.

RapidBand and RapidEdge Specifications
Physical- 25 mm anodized ring, 3.5 mm thick, 20.9 mm clear aperture
%T > 80% average
Edge wavelength- listed below +/- 2 nm
Blocking wavelengths- UV - 1100 nm
Blocking depth- OD 4 minimum, > OD 5 average
Available Wavelengths
LONGPASS
SHORTPASS
400
na
410
na
420
na
430
na
440
na
450
450
460
460
470
470
480
480
490
490
500
500
510
510
520
520
530
530
540
540
550
550
560
560
570
570
580
580
590
590
600
600
610
610
620
620
630
630
640
640
650
650
660
660
670
670
680
680
690
690
700
700