Event Details, Registration, and Our Vision System Experience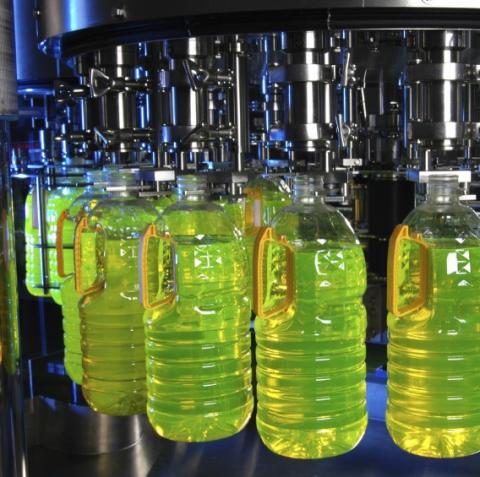 About the Webinar
We are so excited to announce that Omega Optical will be sponsoring and attending the "Launching a Machine Vision Project" Webinar. The virtual webinar will expand upon the principles of Machine Vision and walk us through several realistic and relevant applications. We will take a look at data, images, and real-life examples to further understand this application and then delve even deeper to better evaluate current and future product/project possibilities.
Omega is proud to sponsor this event along with Teledyne DALSA, Specim(Spectral Imaging Ltd.), and FOCtek Photonics Inc. Working alongside such innovative companies is one of the many reasons we chose to attend and participate in Webinars like this. We are also very excited to see what the main presenters - Paul Scardina and Greg Matherly - have to share with us. Both are industry leaders with years of experience in machine vision -in general management and business development.
Should you attend the virtual webinar this Wednesday? Omega would be happy to see any and all of our customers attend, but specifically recommend this event to those in the engineering, R&D, and manufacturing communities. There are sure to be some incredible takeaways from this webinar and we are excited to see what both the presenters and attendees bring to the table.
 If you're interested, why not register now! The event will be held tomorrow, November 4th, at 1 PM. Click here to secure your spot at 2020 Launching a Machine Vision Project Webinar.
Omega Optical and Vision Systems
Vision is an expansive genre of optic filters and encompasses many different applications, such as…
Motion Sensing
Drone Based Monitoring
LiDAR
Counterfeit Detection
Remote Sensing
Night Vision
Cameras
Environmental Sensing
Thermal Imaging
Product Identification
Robotics
Omega Optical provides superior filters for all types of machine vision systems. One of the interesting and rapidly growing applications is drone-based monitoring. Let's take a deeper look at this application.
Drone Based Monitoring
Drone-based monitoring is an application that Omega specializes in. We often see these filters utilized in four different areas; agriculture, color enhancement, gas detection, and spectral imaging and mapping.
Omega offers filters designed for Normalized Differential Vegetation Index (NDVI) and SoilAdjusted Vegetation Index (SAVI) analysis at standard wavelengths. These filters exhibit low angle-sensitivity, ideal for large-area imaging with f/1 camera systems. Check out the figure below to get a better idea of the NDVI Band breakdown of our typical filters.

When browsing filters for drone-based monitoring, make sure you consider the following:
High effective index design
Single-surface bandpass coating with an anti-reflective coating on the opposite side to maximize transmission and minimize ghosting.
Filters are coated on thin substrates to minimize mass and focus shift. Stock 1.0 mm thickness and custom thicknesses are available.
Minimized surface microstructure to enhance resolution and pixel-to-pixel consistency.
Filters can be designed to be free-standing or directly mounted on CMOS and CCD sensors. Directly on the sensor eliminates reflections and ghosting potential, and maximizes signal throughput.
This is only one of the many Machine Vision applications that Omega Optical can help with. To learn more about  Machine Vision and hear from industry experts, be sure to check out the Webinar tomorrow at 1 PM. Register now!